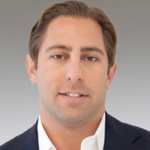 Published on Aug 01. 2018
Michael Lohmann is a principal with Core Investment Management and oversees fund operations, acquisitions/dispositions, and all aspects of tenant negotiations for Core. Based in Miami, Florida, Mr. Lohmann has over 10 years experience in investment sales, tenant representation, agency representation, debt/equity placement and business origination. He has extensive expertise selling various property types including retail, office and multi-family assets.
Mr. Lohmann works with tenants and investors including high net worth individuals, private equity and other financial institutions. Mr. Lohmann spent his career at NKF working on tenant representation and capital markets where he transacted on over $350M in transactions.
Mr. Lohmann holds a Bachelor of Science in business administration with a concentration in economics from the Warrington College of Business at the University of Florida.
More News