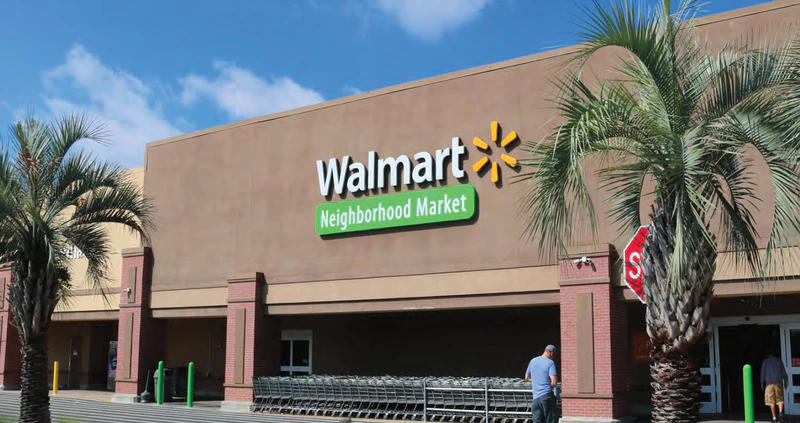 Published on Jun 10. 2022
Miami-based Core Investment Properties Fund just expanded its Central Florida portfolio with an acquisition of a grocery-anchored shopping center near Orlando International Airport.
According to a recently recorded deed in Orange County, the fund paid $18 million for the 101,611-square-foot Shoppes of South Semoran shopping center at 4520 S. Semoran Blvd., which breaks down to about $177 per square foot.
The property's anchor, Walmart Neighborhood Market, opened in 2013 after the shopping center, built in 1986, was renovated by its seller, Weingarten Realty Investors. The company paid $15.55 million for the property in 2007.
Adam Greenberg, a managing principal at the Miami-based fund, told GrowthSpotter the retail center is its sixth asset in Central Florida and 18th overall in the state — meaning in about a year, the fund has doubled its portfolio in Florida, which only had about a million square feet across nine properties around the same time in 2019.
"We added about a million square feet," Greenberg said. "We're looking to buy at least two more [commercial properties in Central Florida] by the end of the year, and want to continue investing in three to four commercial centers every year for the next five or so years."
The fund focuses on purchasing value-add retail properties with long-term stability in the $10 million to $50 million range.
It entered the Central Florida market around 2015 with its purchase of the 97,866-square foot Vista Centre Shoppes. Since then, the fund has bought retail centers in Meadow Woods, Eustis and Winter Garden. The fund also owns the upscale Fountains At Bay Hill shopping center on Restaurant Row.
Anthony Blanco, Lenard Williams, Mallory Silva and Gavin Walsh with TSCG represented the seller.
Tenants at the Shoppes of South Semoran include Chase, Dollar Tree, Cici's Pizza and Jackson Hewitt. In addition, the deal incorporates an out-parcel occupied by a Wendy's fast-food restaurant.
According to data compiled by TSCG, that Walmart is the fourth busiest grocery store in a 10 mile radius of the property with over a million visits from Feb 2019 to Feb 2020.
Greenberg said Shoppes of South Semoran sold nearly 100 percent leased and in good condition. He adds the grocers at the shopping center have been successfully attracting shoppers on a regular basis, despite the pandemic.
"Sure there are tourists that may drive on Semoran from the airport, but most of the traffic coming to the retail center is coming from all the nearby residents in the area," Greenberg said.
The South Semoran Corridor is one of the major North-South connectors between Orlando International Airport (MCO) and downtown Orlando.
Homebuilders active in the area include Orlando-based Galleon Consulting Group LLC, which is planning a 110-lot subdivision for single-family attached residential dwelling units at 2504 S. Goldenrod Road. And David Weekley Homes, which is currently building out its72-lot single-family home subdivision nearby at 3522 and 3412 S. Goldenrod Road.
Have a tip about Central Florida development? Contact me at arabines@GrowthSpotter.com or (407) 420-5427, or tweet me at @amanda_rabines. Follow GrowthSpotter on Facebook, Twitter and LinkedIn.
More News